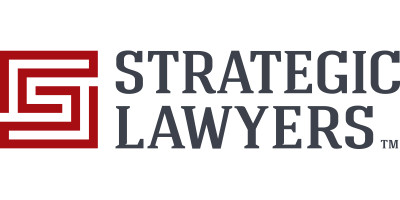 Located:

Suite 7/51 Sturt St Townsville QLD 4810

About Us:

Strategic Lawyers, they do the law - you get on with life!

Strategic Lawyers mission is to provide a superior client experience through the use of dynamic strategies which achieve life-changing outcomes for their client's.

Above all else, Strategic Lawyers is here to deliver value to their clients.

They are proud to be the only legal firm with a dedicated client concierge service to ensure our customers receive nothing but a 5-star service from the moment they walk in until the very end of their matter.

Seven years ago, they were the first firm in North Queensland to introduce fixed-pricing, a billing system that lets clients see our costs up-front before they rack up a bill. Their experienced team of lawyers are committed to delivering the best possible outcomes for our client's and will work relentlessly to make sure your best interests are served.

They specialise in all areas of the law with a specific focus on Business Law, Criminal Law, Commercial Law, Intellectual Property Law, Property Law, Family Law, Wills and Estates, Litigation, Banking and Finance Law, Immigration and Conveyancing. They do the law, you get on with life.
Contact Information:

Hours of Operation:

Monday to Friday - 8am to 5pm
24/7 Telephone Enquiries
Website: HERE
Facebook: HERE