Live & Local – Poison Oak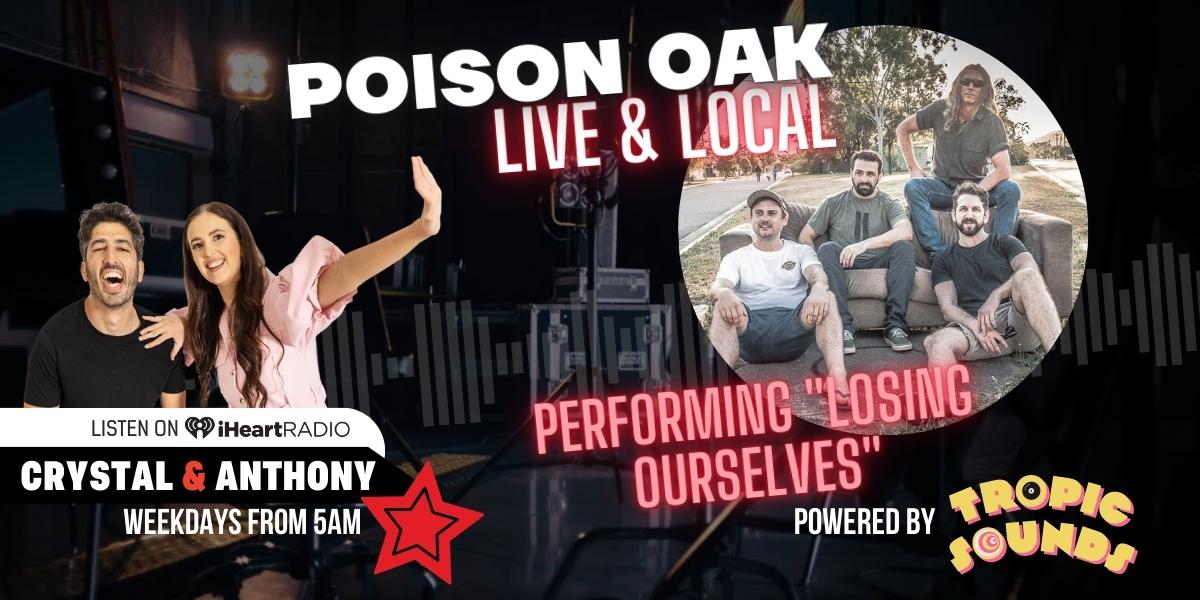 Are you ready to dive into the heart of Townsville's music scene? Look no further than Live & Local, the exclusive segment featured right here on Star 106.3!
Live & Local is where we invite local musicians to join us in-studio for a raw, unfiltered performance that showcases their exceptional skills. This week, the one and only Poison Oak! They're joining Crystal & Anthony on the Star 106.3 Breakfast show to perform their original track "Losing Ourselves."
But that's just the beginning. Poison Oaks performance is a teaser for the highly anticipated Tropic Sounds music festival, where the band and other amazing local musicians will bring down the house with their incredible talents.
So get ready to turn up the volume, grab a cold one, and tune in to Live & Local on Star 106.3. We're taking you on a musical journey you won't forget. No frills, no fuss, just pure, authentic talent from the heart of Townsville.